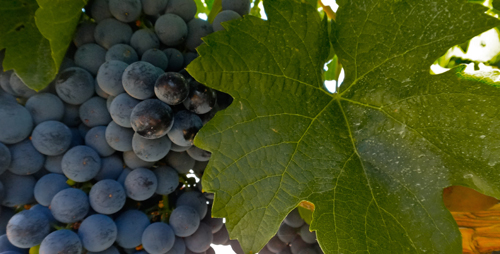 Plants
The Adrianna vineyard, planted in 1992, was initially Chardonnay, Pinot Noir and Merlot. Later on, after years of research to better understand the climatic conditions of the region, Sauvignon Blanc, Viognier, Cabernet Sauvignon, Cabernet Franc and Malbec were planted; today the vineyard is 120 hectares. There is a wide selection of plants for each grape variety, trained to a vertical shoot positioning trellis system and planted at different densities. Recently, a new Malbec lot was planted using the Goblet vine training system. The Malbec grown in the Adrianna Vineyard comes from selected plants in lot 18 of Catena's Angélica Vineyard, the Mother vineyard to Catena's Malbec clonal selection project. Other Malbec clones grown in Adrianna come from La Pirámide Vineyard; for instance, Catena Malbec clone 10 and clone 120. In order to study the behavior of Malbec in different "terroirs," we planted 125 Malbec selections in the Adrianna vineyard that were originally sourced from our La Pirámide vineyard in Agrelo.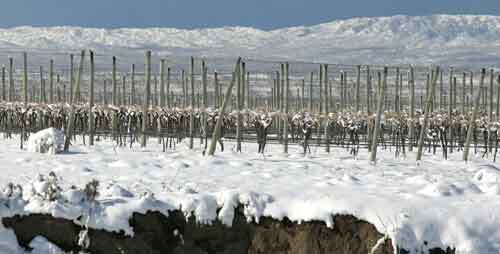 Climate
Adrianna's climate is influenced by high altitude. The altitude causes cooler temperatures and higher sunlight intensity compared to wine growing regions in lower altitudes. The average annual temperature is around 13º C, and during the ripening months (February, March and April), the average monthly temperature is 20.2 ºC, 16.5 ºC and 13.2 ºC respectively. Additionally, maximum temperatures during these months rarely exceed 30 ºC. Low temperatures at Adrianna enable early ripening grapes such as Chardonnay to reach low alcohol levels and higher acidity. High sunlight intensity, UV-B in particular, received by the berries (the levels of UV-B is approximately 38% higher than in regions located at 500 m a.s.l.) increases phenolic and anthocyanin contents, translating into wines with a darker color, richer mouthfeel and longer aging potential. High sunlight intensity also allows for late ripening grape varieties like Cabernet Sauvignon to achieve optimal ripeness despite the cold temperatures.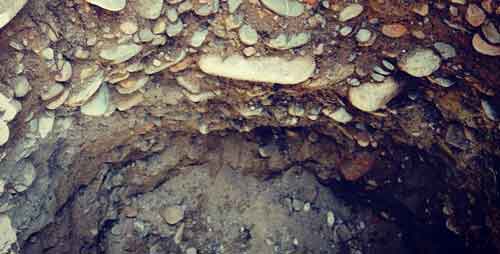 Soils
The soils of the Adrianna vineyard are particularly heterogeneous due to their alluvial origin, born of the flow of water from ancient rivers and glaciers combined with the Andes volcanic act ivity. Adrianna soils are so heterogeneous that you will find a difference in topsoil depths from 30 to 200 cm within 10 meters distance in the same lot in the vineyard. This means there is less water retention in parts of the vineyard, which results in differences in vigor and berry characteristics. The extensive work of identifying the more than 200 parcels was started by Dr. Laura Catena and was later continued by Alejandro Vigil and the Catena Institute of Wine team. The research has taken place over the last two decades and continues today.
People always told us that due to the characteristics of Mendoza, our soils were just sterile matter. However, we have discovered that our soils are alive. Plant Growth Promoting Rhizobacteria (bacterias that live naturally in our soils) help plants to resist frost, diseases and grow properly in our extreme climate conditions.